No Comments
$3.99 "Sweet Surrender" by Adriana Hunter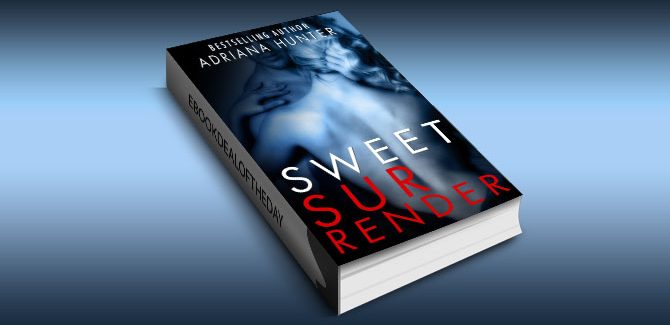 Ebook Deal of the Day:
$3.99 "Sweet Surrender" by Adriana Hunter
Genre: BDSM, Erotic Romance
I wanted to let go of my insecurities and know the feeling of complete possession. One look from him promised a complete transformation and I was ready.
From the very first moment that I laid eyes on the sexy and mysterious Jake Meyers, I knew that he would change me forever. There was something dark and dangerous in those beautiful blue eyes, but I was powerless to resist. He became my obsession and I accepted every opportunity to satisfy my desperate, irresistible desire for him.
Everything about us was shameful and wrong, but I knew going in that he was a man who refused to be loved. I tried hard to remind my heart of why I was there…with him, allowing him to take from me all that he needed until I had surrendered to him completely.