No Comments
$0.99 "The Feast of the Moon" by Brian Wapole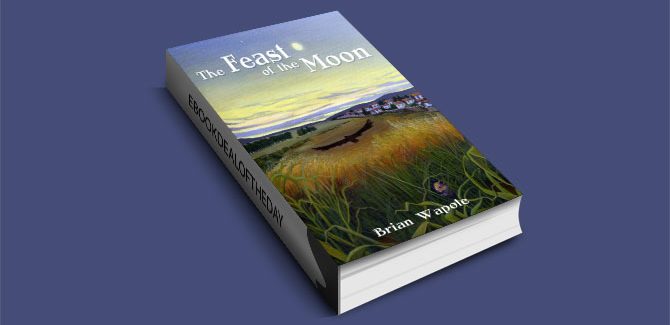 Ebook Deal of the Day: $0.99 "The Feast of the Moon" by Brian Wapole
Genre: Middle Grade Fiction
Humans know nothing of death, less of danger and therefore do not live with honor. So concludes the hamster-hero in The Feast of the Moon.
He is born on a prairie preserve surrounded by subdivisions. Still a pup, he is snatched from his burrow by a human and given to an adolescent girl. While studying the baffling ways of these curious creatures Ichilles suffers hazing by the girl's older brother and assaults by the family cat – adhering to his philosophy of "Honor and Danger"…until he discovers the surprising concept of friendship.
This new strategy for staying alive is tested when after escaping back into the sky-wide prairie he realizes that he has little idea how to survive there. All depends on how well he has learned his lessons from his beloved human friend.
With humor and by thrilling adventure (by hamster standards) The Feast of the Moon imagines a prairie in which shrews, sparrows, owls and hawks play out the dramas of the human condition. His escape into this world sets in motion a chain of events which changes the lives of the animals he meets and the humans he leaves behind. It is an unflinching meditation on the ultimate forces that drive daily life: friendship, family, sibling rivalry, loss, love and tenderness.
Unlike other popular fiction featuring animal narrators, The Feast of the Moon does not rely on gimmicky plot tricks, hijinks or pop culture asides. It is the moving story of a journey, graced with deftly-drawn characters and lyrical prose to excite the intelligence and emotions of young adult readers and pet owners of all ages.