No Comments
$0.99 "I Married a Billionaire: The Prodigal Son" by Melanie Marchande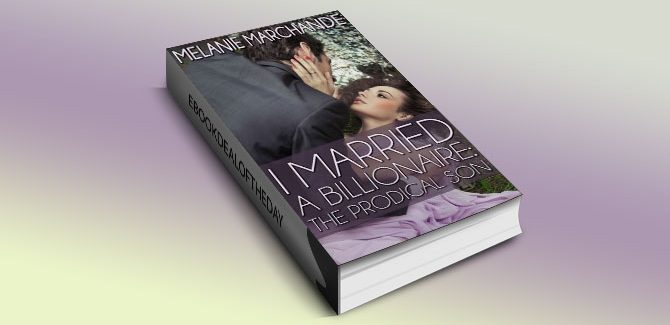 Ebook Deal of the Day: $0.99 "I Married a Billionaire: The Prodigal Son" by Melanie Marchande
Genre: Contemporary Romance
This book is a standalone followup to the Top 100 Kindle Store bestseller I Married a Billionaire and I Married a Billionaire: Lost & Found.
Writing billionaire tech mogul Daniel Thorne's official biography is no small task. His wife Maddy isn't quite sure how it fell on her shoulders – but she's not exactly complaining. It's given her a rare opportunity to learn about the details of Daniel's life that he's never shared with her before. After a rocky beginning, their relationship has finally settled into something comforting and secure. After a while, Maddy begins to reconsider her once-staunch decision not to have children.
Then, one night, a ghost from Daniel's past appears.
His father, believed to be dead, has come back in hopes of repairing their relationship. Daniel is devastated by the years-long deception, and suspicious of his father's motives in reappearing after so much time. Old Mr. Thorne has his reasons for disappearing, but how can he possibly repair a relationship that's been so badly fractured by distance and lies? Meanwhile, Maddy gets some unexpected news of her own, and she realizes she must find a way to reach her husband and his father, to knit them all together into a family again.