One Comment
$0.99 "How to Prepare Food recipes Using Cassava Flour.." by Uzoma Eze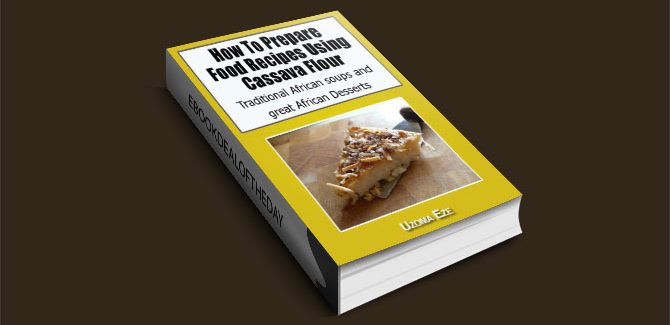 Ebook Deal of the Day: $0.99 "How to Prepare Food recipes Using Cassava Flour,Traditional African soups and great African Desserts" by Uzoma Eze
Genre: Cookbooks, Food & Wine, Soups and Stews
Ever wondered what great recipes will come out of Cassava flour?
Imagine having to prepare dessert with lovely cakes, sausages, flakes, cocktails,doughnut, coconut biscuits, chin chin, the list goes on and on, over 20 different recipes to choose from and that's not all, this wonderful cook book will teach you how to prepare traditional African soups as bonus.
I have the pleasure to feel the different ways flour dessert recipes can be done,also how to make African soups and how to make African desserts
Soups like to famous Melon soup (Egusi)
Ogbonno (Okra soup)
Cocoa Yam soup, Groundnut soup.
Friends, you don't want to miss this book that will make your family and friends call you the chef wonder
Enjoy your meals !