No Comments
The Little Artisan by Dan O'Brien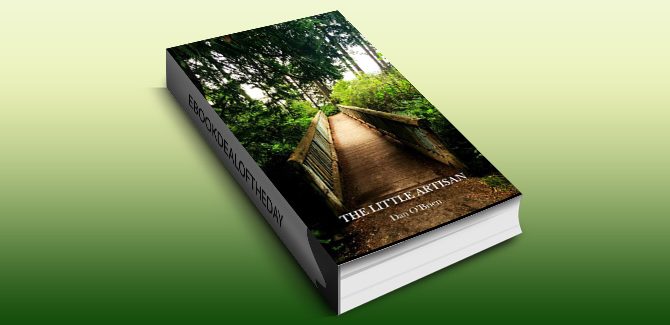 Realtime Pricing:$2.99

A NEW FANTASY FAIRY TALE!
Not all fairy tales involve young princesses waiting to be swept off their feet by a prince. Some heroines want to change the world. Camille has watched her village, and the surrounding area, slowly wilt from years of unrelenting sun and no rain. Mein was once a land filled with magic and dense forests filled with fantastical creatures. Now, it suffers in silence.
Camille believes that she can change their fate by creating a machine to make it rain once more. However, the village is suspicious of her efforts, concerned that her deep love of science will anger the magicks that once protected them. She will have to learn to stand tall and believe in herself if the world is to ever change.
WHAT ARE YOU WAITING FOR?
Genre: Young Adult, Fantasy