No Comments
$0.99 "Two Sisters In Ireland" by Jeanne Selmer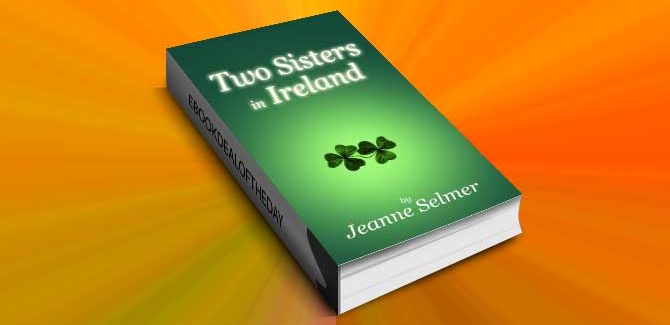 Ebook Deal of the Day:
$0.99 "Two Sisters In Ireland" by Jeanne Selmer
Genre: Women's Fiction
When Kenna quits her job and talks her older sister, Nikki, into a ten-day vacation to Ireland, they're not quite sure what to expect. But a chance meeting at Logan Airport introduces them to Aoife, an elderly Irish widow who is returning home to the joys and stresses of her tight-knit family. Encouraged by their conversation with Aoife, the sisters are determined to see more than the usual tourist attractions. By veering off the beaten paths, they find holy wells and unexpectedly encounter ghosts and fairies. They sing in pubs and have fun meeting interesting people. Their new experiences ignite passions both spiritually and physically. Through rich descriptions of Ireland's beautiful scenery and the stories told by its people, this tale brings readers along on a colorful and engaging journey.