No Comments
Warriors' Embrace by Michele Mills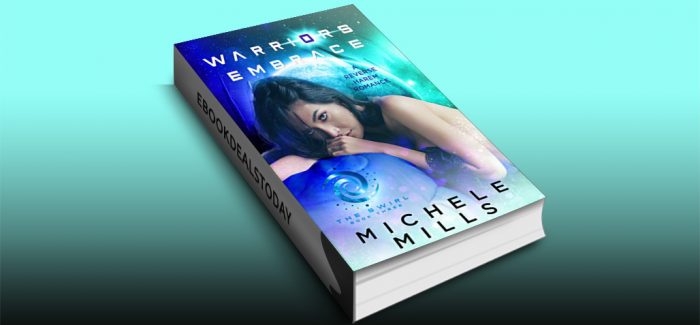 Realtime Price – $3.99
What is love?
Trish is working hard to teach herself this elusive human emotion. Deciphering feelings is tricky for a formerly emotionless female Cyborg. Bex and Wyric have already declared their love for her, and she desperately wants to return their affection, but when she opens her mouth to reply… nothing comes out. NOTHING.
Despite this agonizing set back, life mated to three sexy Xylan warriors is actually falling into place, piece by piece.
Except that damn Illibrium keeps getting in the way. And Zaxon has declared himself in charge of the volatile crystal, and he doesn't look so good; his management is physically sapping his strength. Everyone wants her husband to give up the Illibrium, which is a beacon for their shared enemy, but he refuses. No one is in agreement on what to do. All Trish knows is that her mate desperately requires her help.
Will she have to lose everything to finally understand what love is?
Author's Note: Finally, the trilogy is complete for your binge reading enjoyment!

Genre: SciFi, Romance
Warriors' Embrace: A Reverse Harem Romance (The Swirl Book 3) by Michele Mills