No Comments
The Complete Collected Works of Steven Havelock by Steven Havelock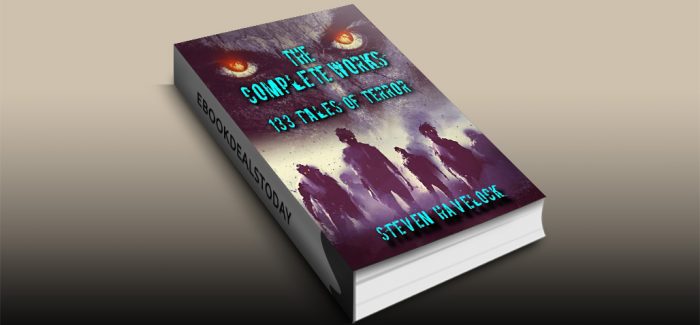 Realtime Price – $1.99
Then these stories are perfect for you, not too wordy, not too long but still pack a hell of a punch!
Over 130 thrilling tales from the deepest depths of the psyche. So, light the bedside lamp, draw the bed-covers close and prepare for a rare treat of a book that will have you reading into the early hours of the morning.
Also, are you a writer? Steven Havelock will show you, step by step, how he wrote these 133 tales by giving you unprecedented access to his 1 hour writing training course (worth over £100). Just turn to the last inside page of the book for your free website password.
Genre: Horror, Thriller
The Complete Collected Works of Steven Havelock: 120 Thrilling Short Stories and 13 Gripping Novellas by Steven Havelock