No Comments
Tempting the Tiger by Marie Mason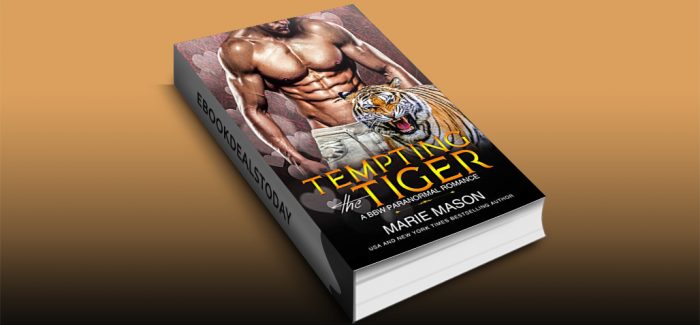 Realtime Price – $0.99
Keair was the playboy of the pride. He liked women of all shapes, all sizes. Maybe that was his tiger DNA, he didn't know. He did know he hadn't expected to find a mate—or want her so damn much once he did. It took only seconds for the big, bad tiger to fall head over heels in love with the curvy woman who swept into his life in a white van, bearing cherry pies.
Grace McKenzie needed the extra money providing desserts to the shifter hotels would generate. What she didn't need was a pushy shifter jeopardizing that by pretending to want her. The man was so out of her league he might as well have been from Mars. No, she wasn't going to let him ruin anything for her. Not like the last chump she'd allowed into her life.
But then, all he was offering was sex, right? And that wouldn't be so bad? Women flocked to the shifter hotels by the dozens, hoping to do just that—have sex with a shifter. If she knew the score going in, couldn't she enjoy herself for just a little while? Couldn't she enjoy him?

Genre: Paranormal Romance
Tempting the Tiger: A BBW Paranormal Romance (Mountain Shifters, Book 2) by Marie Mason