No Comments
FORGOTTEN by Maggie Shayne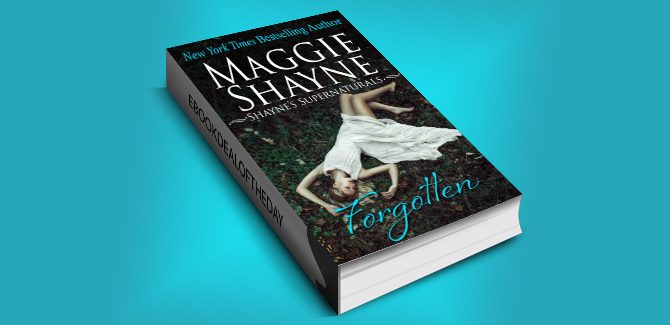 Realtime Pricing:N/A

SHAYNE'S SUPERNATURALS is a collection of novels and novellas that took romance into unknown realms before "paranormal romance" was even a genre. Experience breathless passion, heart-stopping thrills, and the truest magic of all, the magic of love, with NY Times bestselling, RITA® Award winning author Maggie Shayne
Ash is a reporter on the trail of a serial killer. But he's getting too close. After an attempt on his life he's pretending to have amnesia so he can stay alive long enough to catch the Syracuse Slasher.
Joey is a psychic who's foreseen that The Slasher's next victim will be Ash, followed by her own sister. To prevent that she's pretending to be Ash's wife. He won't know the difference, right? He has amnesia. (Not.)
Neither can admit the truth, nor deny the attraction that flares from their first meeting.
Genre: Romantic Suspense