No Comments
Burn (Bearpaw Ridge Firefighters Book 5) by Ophelia Sexton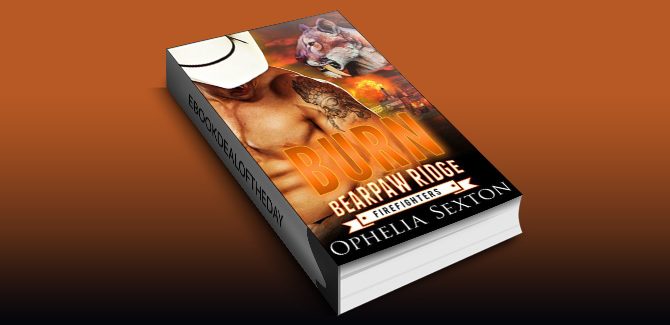 Realtime Pricing:$2.99

Opposites attract…

Bear shifter Elle Swanson's no stranger to heartbreak. She's been widowed for many years. A second chance at romance? She's not holding her breath. But at the most unexpected moment, love comes walking in. At a family wedding, she's swept into the arms of tall cowboy Justin Long. Between his smoldering good looks and seductive caresses, she's falling hard. Except for one big problem.
Justin's a sabertooth shifter. Elle knows they're pure trouble. Sabertooths have threatened her family in the past, and she can't risk their safety, no matter how much Justin sets her senses ablaze.
A second chance at love…
After losing his mate in a tragic accident a decade ago, Justin believed he'd lost his one shot at happiness. But when he glimpses the lovely woman at his daughter's wedding, he can't believe his eyes. Could this be another chance at love?
Elle's beautiful, strong, mature, and sexy—everything he craves in a mate. He knows she's wary of sabertooth shifters, but vows to court her and claim her.
But just when he thinks he's won her heart, his past—and vicious sabertooth politics—catch up with him. Suddenly, Justin finds himself fighting not only for his life, but for the future of his kind. Can Justin defeat the sabertooth threat or will his and Elle's happily-ever-after come to a swift and violent end?
This steamy romance novella is a complete story, with no cliffhangers and a happy ending. However, it's recommended that you first read Flame (Bearpaw Ridge Firefighters Book 4), as this story begins immediately after the end of Flame
Genre: Paranormal Romance