No Comments
The Riverton Case (Rachel Markham Mystery Series Book 3) by PB Kolleri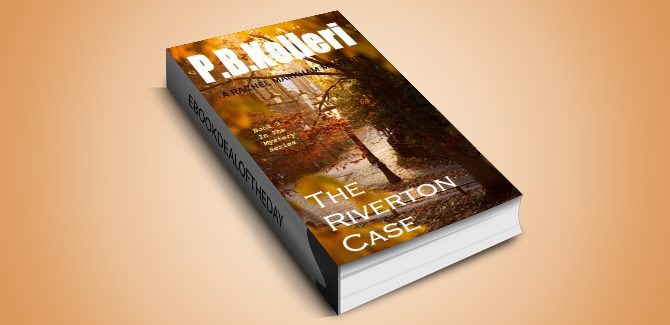 Realtime Pricing:$7.99

Book Three – In the Mystery Series
Jeremy and Rachel set sail for Indian shores on the behest of a fabulously wealthy Indian Maharajah, to solve a case unlike anything they've encountered before. The journey takes them through the lives of Indian Royalty, and gives them a fascinating glimpse into the charmed life of British India.
Rachel and Jeremy must travel back in time to 1945, towards the end of an Era of the British Raj to solve the baffling murder of a beautiful young English woman – Kitty Riverton who was found murdered in a marble folly, on the grounds of the magnificent Dharanpore Palace.
They must also race against time to retrieve the spectacular Royal ruby necklace, 'The Pride of Dharanpore', which went missing, on the night of the murder. Their investigation takes them through the murky labyrinth of Palace intrigues and politics, where nothing is as it seems and motives abound.
Genre: Mystery