No Comments
Freedom (The Sorcerers' Scourge Book 4) by Michael Arches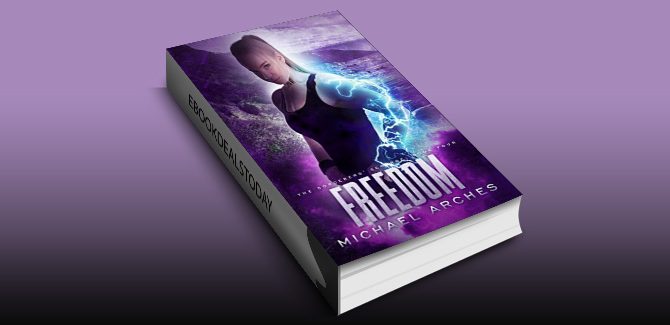 Realtime Price – $0.99
My name is Moira, and Ian O'Rourke just saved me from a lifetime of magical slavery. Thank the gods, he's the new witch warlord in charge of Central California.
For six brutal years, I was forced by sorcerers to fight as a gladiator, but now I'm free! I'm incredibly grateful to Ian, but now my work is just beginning. My mom and two sisters are also slaves to sorcerers. With Ian's help, I'll win their freedom, too.
For a limited time, this book is priced at only $.99 to celebrate the arrival of the next book in the series, Relentless.
Genre: Fantasy
Freedom (The Sorcerers' Scourge Book 4) by Michael Arches