No Comments
Free Sunday Deals: Four Free Science Fiction Ebooks for Kindle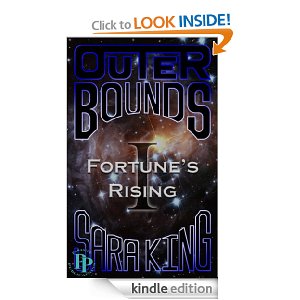 Today's free daily feature: four free science fiction ebooks for Kindle. Please LIKE & SHARE with your friends. Follow us on Facebook for more daily free and bargain ebooks.
All ebooks were free at the time of posting. Please be sure to confirm ebooks are still free before downloading. Free offers are only available for 1-2 days.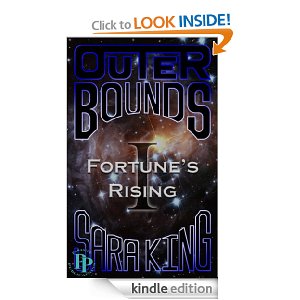 Outer Bounds: Fortune's Rising
by Sara King
OUTER BOUNDS: FORTUNE'S RISING is a gripping tale that spans the range of human character. From a sociopathic seven-year-old to a reluctant rebel heroine, a cocky cyborg to a malfunctioning robot, a double-crossing smuggler to dangerous saboteur, Sara King writes a science fiction epic that will still be read and loved fifty years from now.
Download here (confirm still free before downloading):
****
Radix (The Radix Tetrad)
by AA Attanasio
A young man's odyssey of self discovery in a world eerily alien, yet hauntingly familiar. Set thirteen centuries in the future, A. A. Attanasio meticulously creates a brilliantly realized Earth, rich in detail and filled with beings brought to life with intense energy. In this strange and beautiful world, Sumner Kagan will change from an adolescent outcast to a warrior with god-like powers and in the process take us on an epic and transcendent journey. Nebula Award Nominee
Download here (confirm still free before downloading):
****
The Chronicles of Soone – Warrior Rising
by James Somers
SPIRITUAL DARKNESS: A devastating interplanetary war has been raging for decades. The fallen ones have instigated mankind's downfall, waging a sinister campaign leading towards a singular goal, universal domination.
A WARRIOR RACE: Long the ordained guardians of peace, the Barudii, have been reduced to a scattered remnant struggling to survive. All but wiped out by the Vorn clan, they have little hope of stopping the genocide that threatens mankind's survival.
THE LAST HEIR: Tiet soone–betrayed by the brother he never knew he had–is now the only remaining heir to the Barudii throne, returning from exile to avenge his fallen people. He is the final hope for restoration, and the only one that can mediate a peace between the warring clans before its too late…before the dark forces opposing his every effort succeed in enslaving humanity. To claim victory he will do what Barudii warriors do best…fight-to the death if need be.
Download here (confirm still free before downloading):

****
Linkage: The Narrows of Time Series (Volume 1)
by Jay J. Falconer
Tucson, Arizona: Astrophysicist Drew Ramsay's legs are crushed but not his spirit despite a swarm of rampaging energy domes ravaging the surface of planet Earth. Millions are dead and his failed anti-gravity experiment may be the cause. With the help of his devoted foster brother, Lucas, the Ramsay brothers scramble to devise an ingenious plan to stop the annihilation of the human race, but soon learn that they've been unwittingly maneuvered into the middle of a much larger saga–one where reality is measured on a sliding scale. Nothing is as it appears to be, challenging their faith in science and each other. Will they live long enough to deploy their plan and save humanity, or will they surrender to certain death along with everyone else?
Download here (confirm still free before downloading):