No Comments
Impossible: A Dark Romantic Comedy by Gary H.Miller and Bob Tischler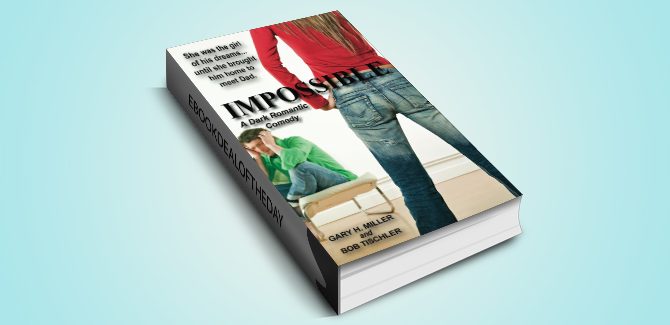 Realtime Pricing: Amzn: $3.97

From SATURDAY NIGHT LIVE writer Bob Tischler and FRESH PRINCE OF BEL AIR writer Gary H. Miller comes IMPOSSIBLE, an adaptation of their hilarious, fast-paced, dark romantic screenplay. The result: a hilarious, fast-paced, dark romantic novel. Once you pick this book up, it will be impossible to put down.
Twenty-five year old Peter Michaels had been searching for his soul-mate his entire life. One day an errant golf shot from an attractive young woman named Beth shattered his iPad and the long drought was over. The two quickly fell in love, but when Beth took Peter home to meet her parents, he discovered the shock of his life.
Genre: Dark Romantic Comedy
Watch the "Impossible" Book Videotrailer!