No Comments
Call of Fire by P.E. Padilla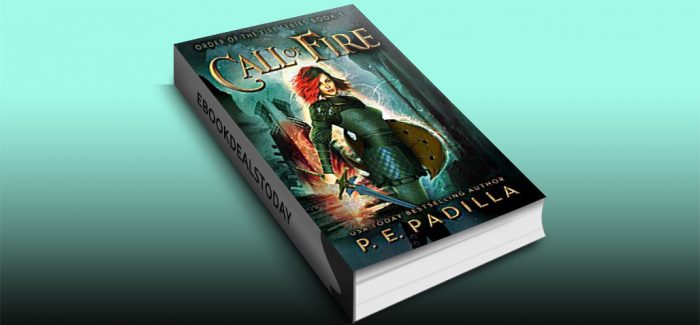 Realtime Price – $3.99
When there is nothing but darkness around you, fire is your only hope.
More than eight centuries ago, the kingdom of Brasea first became aware of the Gate to Hell, somehow suddenly present in a remote area of that nation. It fell to the Braseans to keep the monsters coming through the gate from deluging the world of humans. To do this, they created the Order of the Fire, an army that is humankind's only weapon against the forces of Hell.
Kate Courtenay comes from a lineage of distinguished members of the Order and she means to carry on the tradition. But there are few women in the military organization and such activities are not befitting the daughter of a duke. Or so people tell her.
Troubling reports of problems within the Order have reached Kate's ears. They say the demons are growing in power, that the Order may be faltering.
Perhaps she could make a difference. Turn the tide.
The trials are just days away and Kate plans on passing them and becoming an initiate in the Order of the Fire. That alone will be difficult enough, but only the start of her labors. Once in the Order, there will be demons to fight. Lots of demons.
Her shield and sword at the ready, Kate embarks on what could be the fulfillment of her lifelong goal…or her demise. The war is heating up and when everything burns, all that remains is fire.
If you like adventure, monstrous enemies, and kickass heroines, you'll want to pick up Call of Fire now.
Genre: Adventure, Fantasy
Call of Fire (Order of the Fire Book 1) by P.E. Padilla