No Comments
Born of Empire, Book 1 by Sally Ann Melia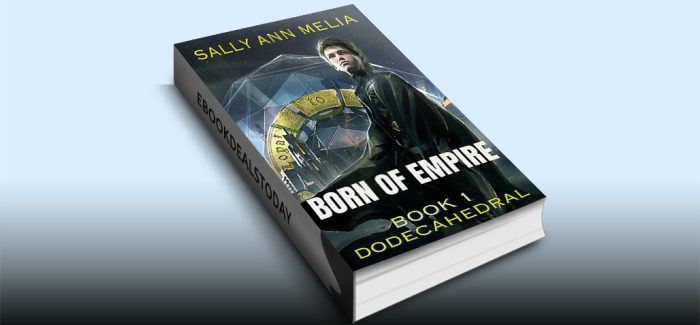 Realtime Price – $0.99
Out of the devastation and smoke, the Battle Borgs of Dome were advancing towards him!
"I don't want to go!"
"But, it's all arranged, over 100 people—"
"—I had a nightmare, mum… It was cold. I was afraid. I could not get out."
"It was only a dream. You have to go."
How long can a mother regret the last words to her son?
Teodor of Earth is taken, he falls into the hands of the ruthless yet charismatic Chart Segat, a populist politician, he is also head of the crack space warriors: the Dome Militant. His mother, Regent Sayginn of Earth will use every resource at her disposal: military might, security surveillance, battle cyborgs and insider intelligence to find her son. She will call on the Valvanchi, the telepathic shapeshifters alien to free him. The only question is can they get to the prince in time?
A tightly plotted thriller, Born of Empire is a complex space opera with a cracking science fiction storyline, told with verve and pace.
Genre: Science Fiction
Born of Empire: A Sci-Fi Thriller (Dodecahedral, Book 1) by Sally Ann Melia