No Comments
Blood Moon, Book 1 by Nazri Noor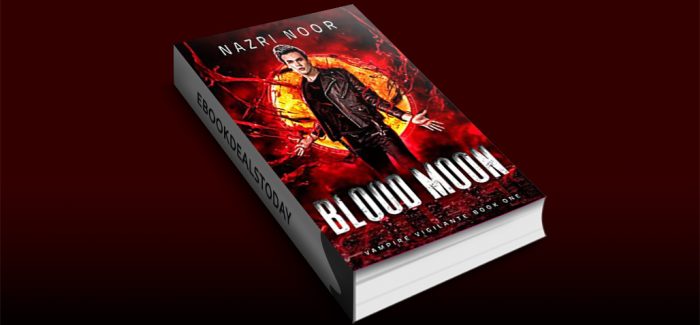 Realtime Price – $4.99
All vampires suck. Sterling just happens to be very good at it.
Vainglorious vampire Sterling is forced to trade his big city hedonism for a trip to a sleepy mountain town, where mangled dead bodies have been discovered. Soon he's entangled with snooty vampire nobles, territorial werewolves, and a society of law-enforcing sorcerers.
The locals aren't so bad, like the luscious young lady at the fruit shop, or the hunky electrician whose smile sends out sparks. But they're distractions from the hunt for the mountain murderer. And then there's the eerie enigma: why are all these corpses missing their faces?
Genre: Urban Fantasy
Blood Moon (Vampire Vigilante, Book 1) by Nazri Noor