No Comments
Submission to Will: A BDSM Erotica on Submission and Surrender by Scarlet Krys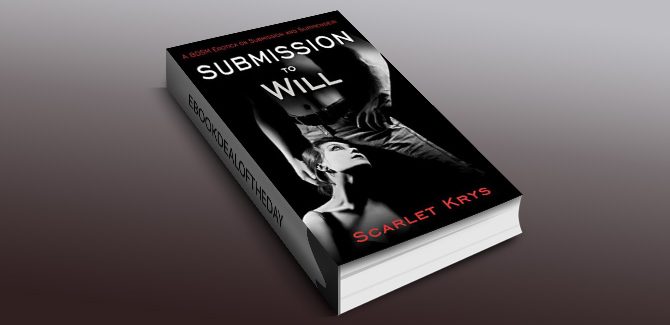 Realtime Pricing: Amzn: $2.99

A story of submission and surrender inspired the author's real-life BDSM relationship.
"A more exciting and more realistic portrayal of BDSM than 50 Shades of Grey!"
Scarlet Wright is a 29 year old promising business owner of a digital publishing and marketing firm. A "get-things-done" person who prefers to keep things purely professional with her clients, things are about to change when she finally meets Will Evans for the first time, an established owner of a tech firm, whom Scarlet feels an overbearing attraction towards.
Will unravels Scarlet's submissive side, unknown to her, and the duo embark on a steamy power-exchange as he introduces her to the world of BDSM.
As Scarlet struggles with keeping things professional and tries not to be too "casual" with Will, she needs to decide what she wants more: a promising business deal with an influential client, or her deep, dark desire to be possessed and controlled by him?
She makes an unexpected decision, but this ignorantly sets herself up for a bigger surprise.
Genre: BDSM Erotica