No Comments
$0.99 "Martin King and the Space Angels" by James McGovern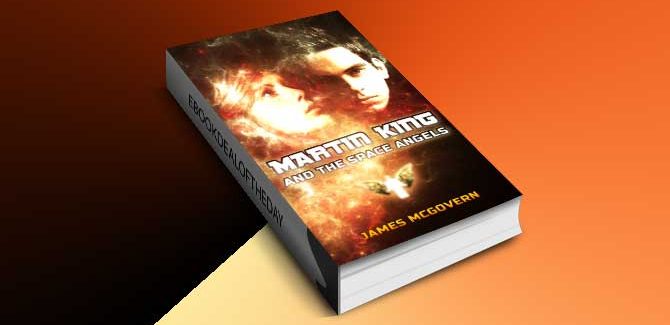 Ebook Deal of the Day:

$0.99 "Martin King and the Space Angels (Martin King Series)"
by James McGovern
Genre: Young Adult Fiction
Martin King is just an ordinary teenage boy in love with a girl… until he gets a superpower.
An evil force called XO5 is looking for something on Earth – something dangerous. Martin King and his friends must find it first.
Martin, Darcy and Tommy soon find themselves caught up in a massive, universal conspiracy.
But who really is the mysterious XO5 – and what does he want with Martin?
This is the first book in the electrifying Martin King series. With it's gripping plot, exciting characters and readability, the book has been compared to the novels of of J.K. Rowling, Rick Riordan and Cassandra Clare. Martin King and the Space Angels has been described as a "majestic masterpiece" and "one of the most entertaining YA fantasy-science fiction novels". If you're looking for a thrilling, sensational, romantic page-turner from an exciting new author, you'll love Martin King.