No Comments
Free! "FOREVER HIS" by Shelly Thacker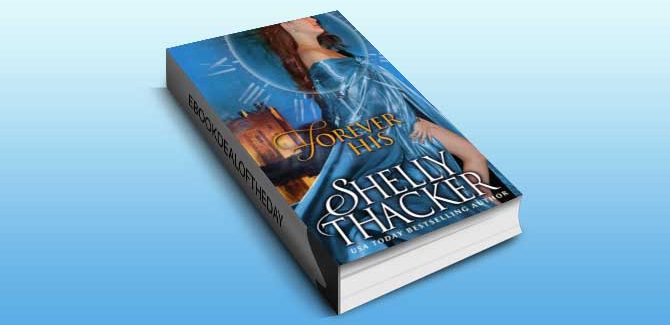 Ebook Deal of the Day:
Free! "FOREVER HIS: A Time-Travel Romance (Stolen Brides Series)" by Shelly Thacker
Genre: Time Travel Romance, Historical Romance
On New Year's Eve, she tumbles 700 years back in time–and into the bed of a darkly dangerous knight.
Sir Gaston de Varennes wanted a docile bride who would fit into his plans for vengeance and justice, but a trick of time finds him married to a thoroughly modern American lady who turns his castle, his life, and his heart upside down. Will her desperate secret tear them apart after only a few bittersweet weeks of stolen passion–or will they conquer mistrust, treachery, and time itself to discover a love that spans the centuries?