No Comments
Sweet for Him: A BBW Romance by Harper Ashe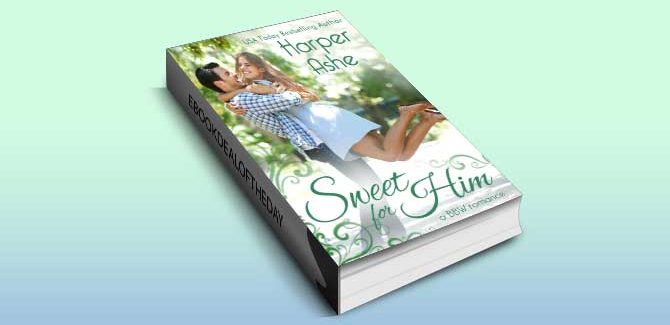 Realtime Pricing: Amzn: $2.99
When the past and present collide, will they take a second chance on romance?
Claire Branson is confused about what to do with her life. So when her sister asks her to housesit during her honeymoon, she jumps at the chance for a change in scenery. Claire expects to spend her month-long stay at the Blake mansion figuring out her future. What she doesn't expect is to come face-to-face with the high school hunk who broke her heart.
Rob Halliday caters to the rich and famous. For the successful, high-end remodel contractor, life is pretty much all work and no play. Until he starts his latest project: a kitchen and bath remodel at the Blake mansion. That's when Rob comes face-to-face with the curvy girl who got away, and is forced to rethink his life's priorities.
Being under the same roof for an entire month won't be easy for Claire and Rob, especially since he still oozes charm and sex appeal and she's cuter and curvier than ever. When their memories of the past spark fireworks in the present, will they risk everything to take a second chance on love?
Sweet for Him is a BBW second chance romance with a HEA ending. It's a sweet, feel-good novella that will make you believe that true love is worth waiting for!
Genre: Romance