No Comments
Shifter's Calling (Kindle Worlds Novella) by Olivia Arran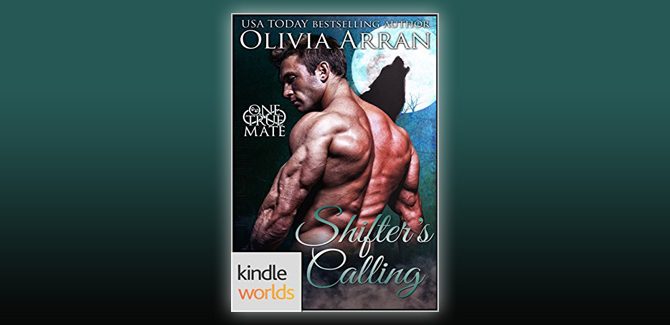 Realtime Price – ERR
When two souls call out to each other, nothing can stop them from being together. Not even a stubborn male who thinks he knows best.
Blue is finally happy. She's fought hard for a normal life, something that's a far cry from the abandoned little girl she used to be. But, as much as she tries to cling to this new normal, it's slipping away from her. Her dreams are all mixed up with reality and she's falling for a man who's a figment of her imagination. She's definitely got to be losing her mind, because wolf shifters can't be real. Can they?
Wolf shifter Nial is a long way from home, trying to escape the prophecy that has ruled his life for too long. His family treats him with suspicion and fear, and the town of Serenity is the fresh start he's been looking for. All he's got to do is avoid a date with destiny.
But when he's pulled into another world through his dreams, his destiny is revealed.
And she's irresistible.
Genre: Paranormal Romance
One True Mate: Shifter's Calling (Kindle Worlds Novella) by Olivia Arran