No Comments
Sci-Fi Six-Pack: Six Thrilling Tales from Six Top-Notch Authors!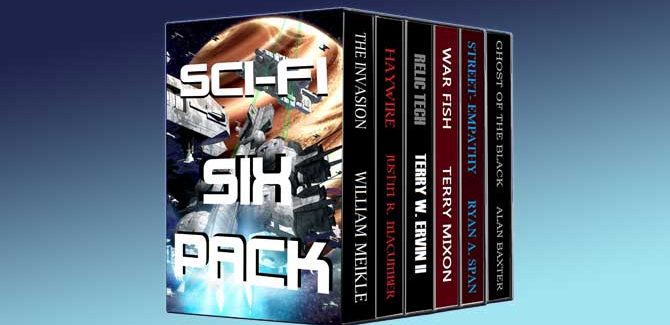 Realtime Pricing:Processing (1)
Multi-author book bundle published by Gryphonwood Press
Humans fight off an alien invasion. A race of super-soldiers turn on their creators. A specialist undergoes a dangerous procedure in order to access a secret locked in his mind.
Futuristic submarine warfare on alien worlds! A telepath and spice dealer battles gangs and madmen. A futuristic bounty hunter pursues a madman across the galaxy. A dirty half-dozen science fiction thrills, three novels, two novellas, and a short story, by six fantastic authors!
This box set will only be available for a short while. Get it now!
Genre: Science Fiction