No Comments
SCAM A-LAMA HARDBALL by Jinx James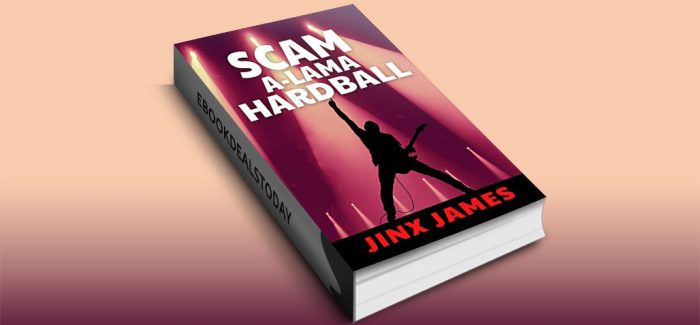 Realtime Price – $4.99
When Rock Star Marc Charles goes to sign the recording contract for his big, new album, he discovers there's a tricky catch …isn't there always? He has to record a shitty song as part of the deal. Is someone out to wreck the fading star's comeback plans?
Marc and his kid, Jasper, struggle to rejig it, until eventually the song sounds like a hit. But then the crap hits the blender. First, it's the Taxman. Then a half-witted secret agent from ICAC, the Australian corruption watchdog. Plus problems with Marc's hunky-junkie producer, a crass Shock Jock, groupies, wannabes, some nice and some nasty Bosnians, high stakes on the internet,and Marc's usual bedroom antics. He's fallen head over hocks for Sam, the PR Princess. The album almost gets canned, but finally, against all odds, he finishes it. This is Marc's last shot at hitting it big again, winning Sam's heart, and making it home to Rock Valhalla. What could possibly go wrong?
Fast-paced and off the wall, SCAM A-LAMA HARDBALL will keep you hooked with its plot twists and blistering humor, right until the Bitter Lemon.
Genre: Mystery, Suspense & Thriller
SCAM A-LAMA HARDBALL: A Funny, Noir Rock Star Rip-Off (A Funny Scam, Book 2) by Jinx James