No Comments
INFORMANT by Victoria Lynne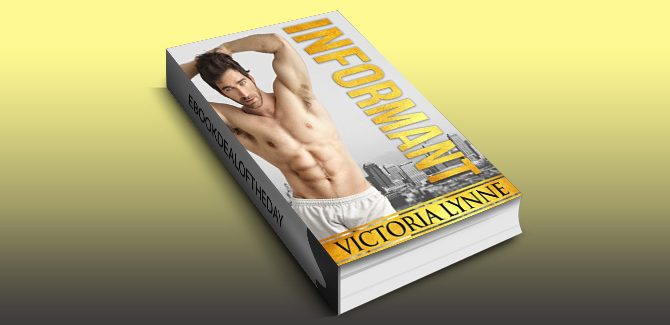 Realtime Pricing: Amzn: $3.99

It was supposed to be easy. An easy job, easy money. But nothing ever turns out the way you think it will.
I'm Kylie Porter, a nineteen-year-old biology major at San Francisco State. I'm a part-time waitress, full-time smart ass, and straight A student. I'm also an informant the DEA hired to infiltrate the Cuban mob. Specifically, I'm being paid to seduce Ricco Diaz, the sexy son of a sociopathic drug lord. Dangerous as hell? Absolutely. But like I said, the money's good.
There's only one problem. Thomas Beckett Smith—the smoldering hot undercover DEA agent who lured me into helping him trap Diaz. I never meant to fall in love with him. And I definitely didn't mean to hurt him… I just didn't have a choice.
A full-length novel. Originally published under the pseudonym Ava Archer Payne

Genre: Romantic Suspense