No Comments
Sassy Ever After: Wise Sass Mates (Kindle Worlds Novella) by Tasha Black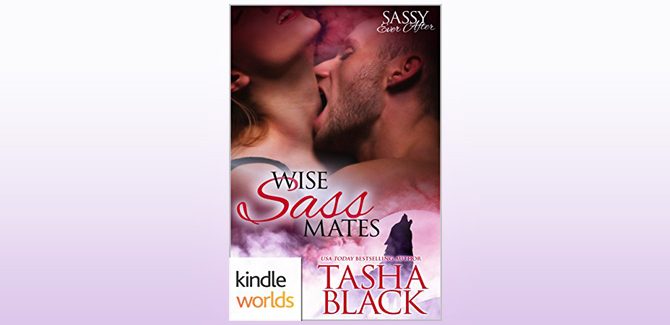 Realtime Pricing: Amzn: $0.99

What happens when you grow up and move on, but your crush on your teacher doesn't?
Bianca Silver is back in her hometown, researching shifter culture with her two best friends. An unexpected encounter in the woods with the teacher she's dreamed about since she was a teenager sends her quiet new life into a tailspin, putting Bianca in grave danger and offering her a depth of longing and pleasure she never imagined was possible.
Ian Anderson has spent the last ten years trying to repress the violent lust and protectiveness he feels toward honor student, Bianca Silver. When he reunites with grown-up Bianca in the woods the night of a Scenting Ceremony his control over his instincts is lost. But loving Bianca isn't as easy as he thought it would be. Between her stubborn streak and the efforts of the person who seems to want her out of the picture, it's going to take their combined wisdom for these fated mates to begin their new life.
Wise Sass Mates is a very steamy standalone story in the world of Milly Taiden's Sassy Mates.
Genre: Paranormal Romance