No Comments
Harvest Moon, An MMF Erotic Romance by Tabitha Conall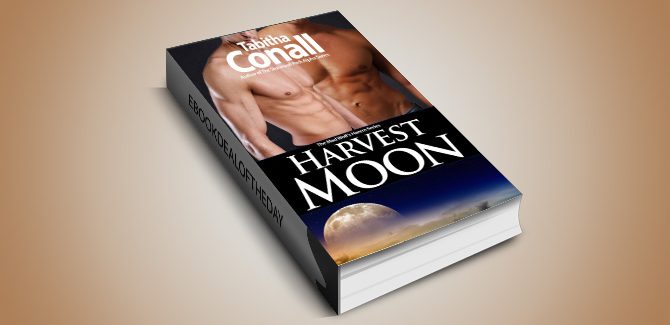 Realtime Pricing: B&N: $2.99 iBook: $2.99

In a world where werewolves mate in threes…
A mad werewolf chose Lunaville as the perfect hunting ground. He needs new wives to rebuild his harem, and what better place than a town full of wolves? But when he sets his sights on Madison Blake, he runs into trouble–she finds her fated mates before he can grab her.
Maddy, Eli and Donovan face trouble of their own just making their mating work. Maddy and Eli have bad blood between them, history strong enough to keep them apart in spite of the overwhelming mating lust. To find true love, they must not only conquer their own problems but also keep Maddy safe from the mad wolf stalking her.
This 20,000+ word novella is the first in the Mad Wolf's Harem series, which is set in the same world as Protecting the Pack and the Stonewall Pack Alpha series. HEA included.
Genre: Paranormal Romance