No Comments
House of Pleasure by Caddy Rowland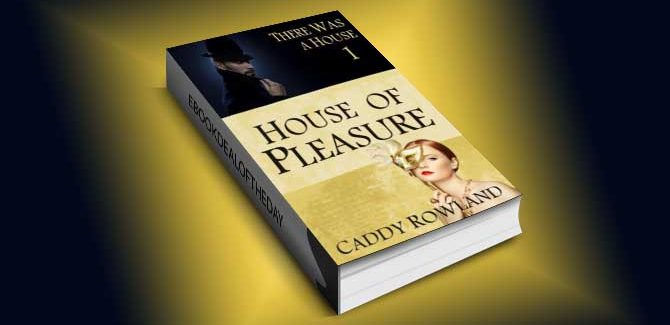 Realtime Pricing: Amzn: Free B&N: $9.99 iBook: Free

Book 1 of There Was a House saga, a continuing psychological thriller about revenge and redemption.
Fueled by rage and disgust, Phoenix runs away from home. The situation there had become unbearable. In fact, things couldn't get any worse.
But they do. Betrayed in New York by a boy who she thought was a new friend, she finds herself taken prisoner by a low-class pimp. Then, when she thinks she's on her way to her first seedy trick, Phoenix winds up locked in a limo with no way out. She wakes up in an illegal brothel in New Orleans. Phoenix vows she will find a way to destroy Antoine, the owner of the brothel. Instead of being Antoine's prostitute, she'll become his lover, his confidante, and pretty soon, his manager. And then, when he least suspects it, she'll bring the entire house down.
She better be damn good.
There will only be one chance.
**Content Warning: This drama contains adult themes and scenes that deal with a difficult topic.
Themes, places, etc in this book: abduction,sex trafficking, violence to women, abuse of gays,women's issues,gay issues, victimization, cost to society
Genre: Psychological Thriller, New Adult, Drama