No Comments
$2.99 "DESTROY ME.. Books 1-3" by Laura Bailey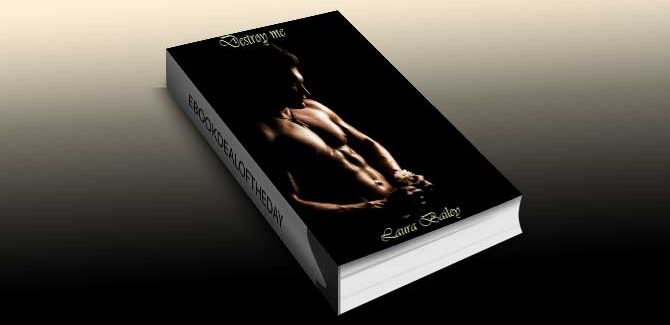 Ebook Deal of the Day:

$2.99 "DESTROY ME. (The Obsession Series Books 1-3 Complete.)"
by Laura Bailey
Genre: New Adult, Erotic, Romance
A Dark Erotica novel.
How can someone save you when they threaten to break you in two?
My captor, My enemy, My everything.
He promises to save me. He tells me to leave while I can.
A man as menacing as he is seductive, a man whose touch scorches me, a man whose moments of devotion are more heartbreaking than his callousness.
From the moment his eyes held mine I had no choice but to surrender to everything he was; his dark desires, his passion, his strength.
A powerful obsession and forbidden needs consume us both. Bound to his dark sexuality, we embark on a battle of wills. He pushes me to the edge.
He seeks release in me, momentary escape from the pain and loneliness that fills him. He carries the scars of the haunting legacy of dark secrets.
His desires are undeniable, our obsession inevitable, but he doesn't trust me.
Whatever it takes, he says he will protect me… but he will never let me in.
He promises to save me. He tells me to let go.
We can't be together.
Enemies are like ghosts and what he does for me will either bind us closer…or destroy us completely.
Warning – This is a Dark Erotica novel with mystery and suspense and Strong scenes of an explicit sexual including some of a bdsm nature, therefore this is suitable only for those eighteen and over)