No Comments
Hostile Takeover 1- Obsessed – A Stepbrother Billionaire Romance by Tawny Taylor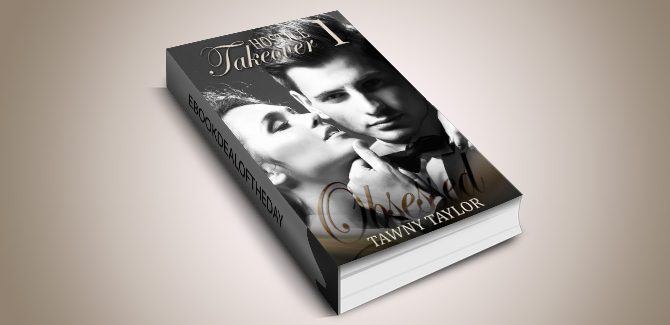 Realtime Pricing:Processing (1)

I hate him and yet I want him. Desperately.
I am so effing dead.
Mom just got married, and now I have to live with my new billionaire stepbrother, Kent Payne. I should be happy, right? We aren't surviving on noodles and rice anymore. And at first I am. But things change. Quickly. It's him. Kent Payne. He is exactly what his name implies–a pain in the ass. Sure, he's gorgeous, and rich, and built like a god. But he's also a controlling, irritating, womanizing pain in the butt.
Now, thanks to our parents, we're members of one big, happy family. Whoo-to-the-fu**ing-hoo. He's a jerk. And nothing can happen between us anyway.
So I shouldn't care about who he's kissing in the kitchen…
And I definitely shouldn't be fantasizing about him being my first…
Hostile Takeover is a THREE PART SERIAL. If you hate serials, you may want to wait until all three parts are available before buying.
Genres: Romance, New Adult/College, Billionaire Stepbrother
Genre: New Adult, Romance