No Comments
Striker: A Bad Boy Sports Romance by Teagan Kade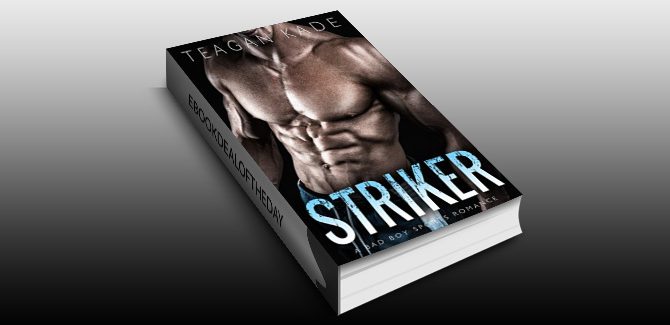 Realtime Pricing:$3.99

he's the perfect score. I'm a dirty player. It's complicated.

JENSEN
Scarlet's always been a stunner. There was a time we could have been together, but then came the soccer, the fans, the fame… I lost her to my twin brother, Josh.
But Josh is a cheating bastard. I can't stand by and watch Scarlet suffer, not when she should've been mine all along.
SCARLET
I've been dating Josh for years. I've tried to steer clear of his twin brother, Jensen, but I've always felt a pull towards him, a pull I have to resist.
But when Josh betrays me, Jensen's arms are suddenly wide open. It would be so easy…
My heart's torn—I just don't know in which direction.
This novel is a full-length bad boy romance with a happily ever after and NO CHEATING. For a limited time, it also includes full-length Royally Wrong as a bonus.
Genre: Contemporary, New Adult, Romance