No Comments
Married in Vegas by Claire Angel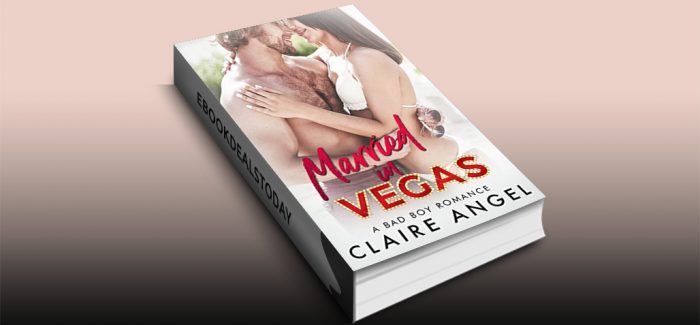 Realtime Price – $0.99
We were celebrating for a few days in preparation for my brother's wedding at a gorgeous hotel in Vegas. He was my best friend and I would never consider not standing beside him when he married his sweet girlfriend of three years.
Running into Liz and Karen in the club was a bit of a surprise though it gave me a chance to get to know them.
I always had my eyes on her for the last few years,
but she always seemed so shy.
This time she was looking at me with hunger in her eyes.
Tonight, she wasn't shy.
She was buzzed and laughing, hot as hell.
I can't say no to her.
One kiss turned into several and before the night ended, we were saying vows in front of Elvis.
It would be as easy thing to end but I didn't know if I wanted that.
She fascinated me and I needed to know more of Liz.
Could things go any more out of order?
Would we find a way to make it work?
Would she see this as a mistake that she just wanted to brush away?
"Married in Vegas: A Bad Boy Romance" is 15000-Word Standalone Story with no Cheating and no Cliffhanger. Guaranteed HEA!
Genre: Contempoary Romance, Women's Fiction
Married in Vegas: A Bad Boy Romance by Claire Angel