No Comments
King of Darkness by Brittany White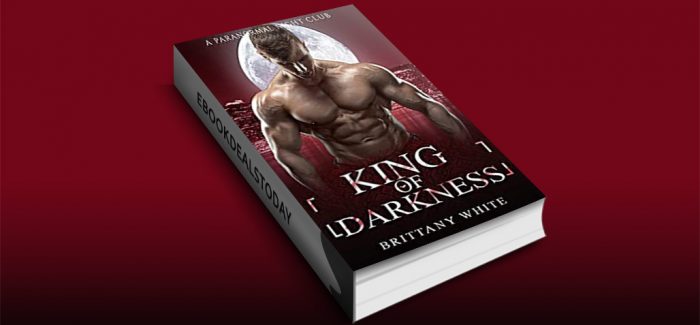 Realtime Price – $2.99
A vampire king and a half breed bear shifter fight to overcome evil that threatens their love and their lives.
The Half breed bear shifter
My mother is a mundane human and my father is a bear shifter.
They had the best marriage – the kind I always wanted for myself.
I had the best father.
Then, it all changed. An evil destroyed all that was good inside of him
As he tried to destroy my mother and me.
A vampire king stepped into my world
Offering safety and love.
Yet, this vampire king could not offer me a place by his side as his mate
And I could never walk a step behind him, taking second place in his life.
Would foolish pride destroy both?
The King of Darkness
I am a vampire king who rarely gets involved in the affairs of mortals
Yet there was something about this half-human, half bear shifter I couldn't resist.
Little did I know that by helping this beautiful woman
I would be getting involved with the seedy shifter underworld
Where drugs, alcohol, and evilness ruled.
I loved her pride, strength, and her spirit as she faced her demons head on.
It was these same qualities that threatened to tear us apart.
I can't take a non-vampire as a mate – I have a legacy to continue.
Yet, my love can't take second place in my life.
Can the vampire king give up his legacy for his love?
Note: Adults Only!
Genre: Paranormal Romance
King of Darkness: Forbidden Vampire Romance (A Paranormal Night Club Book 8) by Brittany White