No Comments
Growl with Pleasure (A 10 book paranormal romance shifter boxed set) by Multiple Authors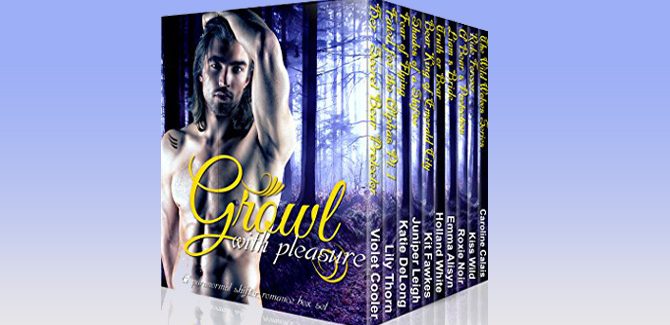 Realtime Pricing:Processing (1)

There's nothing quite like an alpha male finding his mate…
Growl with Pleasure is a collection of ten steamy, sexy paranormal shifter romances that will drive you wild.

They're alphas.
They're protective.
They're strong.
They're passionate.
They're almost too sexy to handle.
And they're falling in love.
This collection of stand-alones and series starters will more than satisfy the wild beast inside of you, and leave you positively purring with pleasure.
Featuring the following stories:
Her Secret Bear Protector by Violet Cooler
Fated for the Alphas Part 1 by Lily Thorn
Fear of Flying by Katie De Long
Shades of a Shifter by Juniper Leigh
Bear King of Emerald City by Kit Fawkes
Truth or Bear by Holland White
Liam's Bride by Emma Alisyn
A Bear's Protection by Roxie Noir
Ride Forever by Kiss Wild
The Wild Wolves Series by Caroline Calais
Genre: Paranormal Romance