No Comments
Free YA, Paranormal Romance Nook books!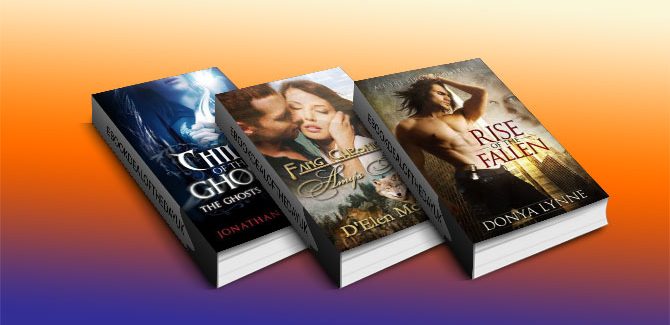 "Child of the Ghosts" by Jonathan Moeller
Genre: YA, Fantasy
For fans of Marion Zimmer Bradley's "Sword & Sorceress", Tamora Pierce, Robin McKinley, and Jennifer Roberson, here is a new story of a woman's fight against an ancient evil.
"Fang Chronicles: Amy's Story" by D'Elen McClain
Genre: YA, Paranormal Romance
Amy is hot on a story as she tries to discover what life is like for teenage girls living on the street. Discovering the truth lands her in a world of vampires and werewolves that she never dreamed existed.
"Rise of the Fallen (All the King's Men – Book 1)" by Donya Lynne
Genre: Paranormal Romance
Vampire enforcer Micah Black falls into despair after losing his mate, only to bond to spunky blonde Sam Garret when she saves his life from an enemy who will stop at nothing to kill them both.