No Comments
Free Tuesday Deals: Four Free Romance Ebooks for Kindle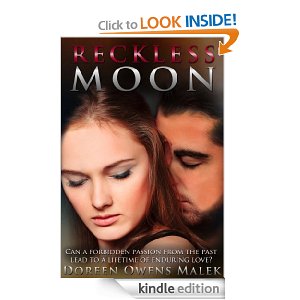 Welcome to our free daily deals. Today's feature is four free romance ebooks for Kindle. Please be sure to confirm books are still free before downloading as prices are subject to change without notice or updations. Prices listed below were the prices at the time of publishing post.
Follow us on Facebook for more daily free and bargain ebooks
Enter to Win a Kindle Fire at the "Dark Summer" month of promotions. Giveaway ends Sept 20th be sure to enter for your chance to win. Details on Lizzy Ford website.
The Billionaire's Secrets
by Meadow Taylor
When Chloe Winters answers an advertisement seeking a private tutor for a six-year-old girl, little does she know it means relocating from metropolitan Boston to an isolated mansion on a cliff overlooking the Atlantic Ocean in Newfoundland, Canada. Nor does she realize the little girl's widower father is Gaelan Byrne, a billionaire whose dark, brooding sexiness has brought him as much fame as his money. But Chloe, shocked by his coldness toward his daughter, vows to remain unmoved by both his fortune and good looks – a vow she soon finds impossible to keep.
Gaelan Byrne has been dragged to hell and back by women before and is none too happy to discover the matronly retired teacher he hoped to hire turns out to be the beautiful, caring Chloe. But how can he fire her when the daughter he is incapable of loving adores her? He vows to keep the relationship strictly professional – a vow he soon finds impossible to keep. But while the attraction they feel soon engulfs them with all the intensity of a spring storm, the secrets Gaelan keeps makes any chance for happiness seem as remote as the windswept cliffs of Newfoundland.
Download here (confirm still free before downloading):
*****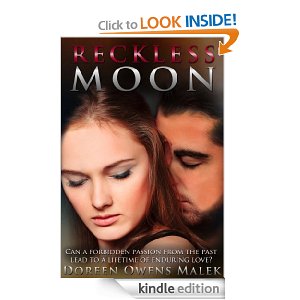 Reckless Moon
by Doreen Owens
Bethany Forsyth had never known Bram Curtis, but she remembered the talk about him. Her father said he was a wanderer on the fact of the earth. Her mother said he had "gone to sea." It was a beautiful expression, calling up images of a sky filled with foreign constellations. Beth wanted to meet the man who had gone to sea. And once she met him, she wanted to give herself to him in a way that both frightened and exhilarated her. She wanted to love him with a reckless devotion that would wipe out his bitter past. But could she do it?
Download here (confirm still free before downloading):

****
Too Darn Hot
by Pamela Burford
Rule Number One: Never mix business with pleasure. New York restaurant reviewer Lina Holland learned that lesson by watching her beloved mentor self-destruct, and she's not about to make a similar mistake, even if the chef and owner of the restaurant she's secretly reviewing is the most sexalicious hunk who ever seared a T-bone. It's not enough to be scrupulously impartial, she must avoid even the merest whiff of favoritism. Date a restaurateur? She can't allow herself to even think about it. Okay, she thinks about it, but that's all. Really!
Chef Eric Reid is a widower struggling to raise twin boys and keep his fledgling Long Island restaurant afloat long enough for word of mouth to lift it out of the red. Little does he suspect that the intriguing new customer groaning in ecstasy over his bourbon pecan tart is none other than the legendary Lina Holland, the reviewer whose thumbs-up could spell the difference between colossal success and the extermination of his lifelong dream. No one in the industry knows what Lina looks like, but he's convinced she's a brash, zaftig shrew who applies her makeup with a putty knife. When he finds out how wrong he is, the fun really starts! Throw in a buttinsky roommate, a lecherous ex-husband, bribery by chocolate, and the fishing excursion from hell, and the result is, well, too darn hot!
Originally published by Zebra books, a division of Kensington Publishing Corp. About 48,000 words.
Download here (confirm still free before downloading):

*****
Someone To Believe In (Close To You, Taking The Heat)
by Kathryn Shay
Bailey O'Neil, aka, the Street Angel, has been the arch enemy of Senator Clay Wainwright since he was a district attorney and she a young, idealistic social worker. He put her in jail for harboring a teen offender and never looked back. Eleven years later, she's a thorn in his side as an anti-gang specialist trying to get kids out of gangs. While Clay wants to put them in jail, Bailey is determined to help these troubled teenagers make good lives for themselves. But when Bailey and Clay are thrown together on the mayor's task force, the impossible happens—they're attracted to each other. Their passion erupts early on, and only grows stronger the further they get into a relationship. When they fall deeply in love, their conflicting views drive a wedge between them. Both the Street Angel and the Senator must find a way to deal with their differences in order to make a life together.
Download here (confirm still free before downloading):