No Comments
Free! "Trail of Bones: A Young Adult Fantasy Novel" by Chris Salisbury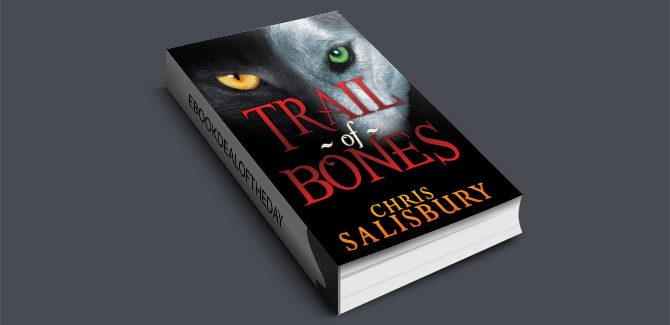 Ebook Deal of the Day: Free! "Trail of Bones: A Young Adult Fantasy Novel (An Epic Fantasy Adventure For Any Family)" by Chris Salisbury
Genre: Fantasy, Adventure
Ready for a new adventure? Are you a fan of fantasy, young adult, science fiction and action stories?
"No mercy, No rules – Welcome to the Trail of Bones!"
Run with Purpose – battle cry of the Shade Wolves
Magnus, the runt of a litter of Shade Wolves, wants nothing more than to be a loyal, strong member of the pack. But when an ancient enemy threatens his friends and family, he faces a choice that could tear him from all he's known and loved.
Born in captivity, the giant panther Kelor knows nothing but suffering and loss. He struggles to find his place in this world of terror, and he battles to protect his family without succumbing to the darkness lurking inside him.
Falling captive to the evil Warden, the two are forced to fight in the battle of the beasts known as 'The Trail of Bones'. How will Kelor and Magnus learn to work together? How will they escape a fate of despair and death? How will their choices affect their comrades? Their enemies? And the forgotten magic that could doom all life of their world?