No Comments
Free! "Seduction on the Train" by Lucy St. Vincent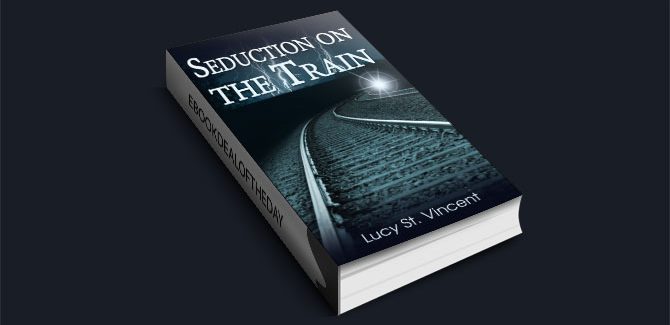 Ebook Deal of the Day": Free! "Seduction on the Train(Travel Gal Erotica)" by Lucy St. Vincent
Genre: Erotica
A university student in need of an adventure. A train ride across Europe. A seductive roommate practiced in the ways of giving sexual pleasure to women.
As Leila begins her trip across the Siberian Steppe on the Trans-Siberian Railway, she also begins an erotic journey of epic proportions. The handsome Indian man she is sharing her quarters with turns out to be someone who can fulfill her longings for adventure and be her professor in all things sexual. In the first of the series, Leila is introduced to the pleasures of wine, public exposure, under-the-table fondling in public, and an erotic adventure back in the train cabin that will have you begging for more, just as she does.
This practiced man drives Leila to sexual heights for seven days, all the way from Moscow to Vladivostok. Read all seven days! The first day alone will give you nearly 9000 words of full-on erotic passion and fantasy-fulfillment.
For mature audiences only…