No Comments
Free Monday Deals: Four Free Young Adult Ebooks for Kindle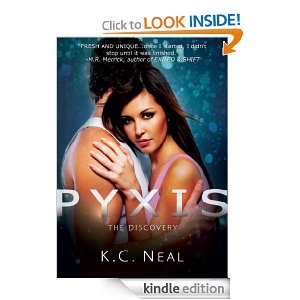 Welcome to our daily free ebook specials.  Each day we'll choose a different genre to highlight so that you can get extra books in your favorite genres. Be sure to Follow us on Facebook to get all of our free kindle deals.
Today's feature is four free young adult ebooks for Kindle. Hope you enjoy. Be sure to confirm the ebooks are still free before downloading. Ebooks were free at the time of posting, but prices are subject to change without notice or updation.
Enter to Win a Kindle Fire at the "Dark Summer" month of promotions. Giveaway ends Sept 20th be sure to enter for your chance to win. Details on Lizzy Ford website.
VELVET 66-The Druid Prophecy
by Domino
Jayden Farren is a druid assassin, committed to ridding the world of evil and murder. Humans have no idea he exist and his job is to keep it that way, that is, until he falls in love with a human named Carissa. Torn between his love for a human and his obligation to the murderous Druidic Order of Assassins, he is thrown down a bloody path of lies and deceit he had no idea existed.
***Adult Content***Adult Language***Violent Content***
Download here (confirm still free before downloading):

****
The Way Life Was Forever
by Carey Corp
Sun-dwellers are foul monsters that eat a human's flesh from their bones…or so sixteen-year-old Lyra has always been taught. To keep their citizens safe, her colony seals itself into the vaults by day.
Moonwalkers are horrible beasts that feed on the blood of men…at least, that is what Perseus was told. The only sure survival for his people is to lock themselves into their repositories each night.
Both labeled as undesirable by their respective kinds, a fated meeting in the forbidden forest offers Lyra and Perseus an unexpected chance at happiness. If they can overcome their own prejudices and discover the truth about one another before time runs out. Can the sun-dweller and the moonwalker learn that when reality is distorted by hate and terror sometimes the only thing to truly fear is fear itself?
Download here (confirm still free before downloading):
****
Glamour (Rae Wilder)
by Penelope Fletcher
Rae Wilder has problems. Supernatural creatures swarm the earth, and humanity is on the brink of extinction. Stalked by a handsome fairy who claims she is like him, demonkind, Rae thinks maybe it was a mistake breaking the rules by going over the Wall into demon territory. Plunged into a world of dark magics, fierce creatures, and ritual sacrifice, she is charged with a guarding a magical amulet. The changes to her mind and body are startling, but rather than accept her purpose she struggles against who she is destined to be. Throw in a big lust for a vampire who can't keep his hands off her, and life starts to get complicated. Rae is forced to make the ultimate choice: to live and die human, or embrace her birth-right and wield magics that could turn her into something wicked, a force of nature nothing can control.
Young Adult British English Advised 13+
Download here (confirm still free before downloading):

****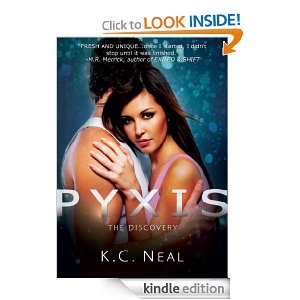 Pyxis: The Discovery (Pyxis Series Book 1)
by K.C. Neal
Corinne lives an average teenage life working at her dad's cafe, hanging out with her best friend, and trying to forget a falling-out with her almost-boyfriend Mason. Then she discovers she and Mason are haunted by the same dreams of a dark force that consumes everything in its path. Pursued by shadowy figures and a dangerous woman with secrets from the past, Corinne must find out who her grandmother really was. In her quest to unravel her family's history, she learns she is destined to protect this world–and the dark world of her dreams. She races to find the answers she seeks before her nightmares break free.
Download here (confirm still free before downloading):