No Comments
Free Kindle Books: Get Four Free Fantasy Ebooks for Monday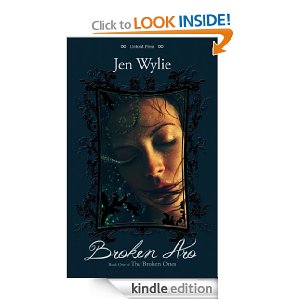 Get four YA Fantasy ebooks to brighten your Monday reading!
Follow us on Facebook to get more daily bargain and free kindle books. Please LIKE & share with your friends.
Confirm books are still free before downloading. Prices are subject to change without notice or updation. All ebooks were free at the time of posting.
New Breed (#1) (Dragon's Fire)

Annabel Wells is a typical girl. She works at a job she hates and her boyfriend just dumped her. Things couldn't get worse. While out, she is attacked by the Unseen – a creature made of pure darkness which kills mortals. When a mysterious hero saves her, she uncovers the world that operates behind the scenes of the normal world. Dragons live among us, disguised as humans.
With the aide of Crispin, Henry, Sera, and Jules, Annabel is protecting herself from another attack. The only problem: how to hide her?
Download here (confirm still free before downloading):
************
The Key of Kilenya (Kilenya Series)

Two monstrous wolves drive fourteen-year-old Jacob Clark down a path to a different world near his small-town home. The creatures of this new world are peculiar, and he is surprised to learn that they know everything about him. Even the evil, immortal Lorkon, who stole the Key of Kilenya. They are jealous of Jacob and wish to control powers he doesn't know he possesses.
Download here (confirm still free before downloading):

*************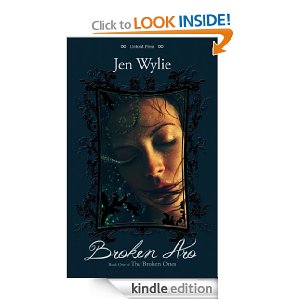 Broken Aro (The Broken Ones)

Open your eyes to darkness. What do you see? Does the darkness frighten you? Now imagine the darkness being the cargo hold of a slave ship. Your city has fallen. Your family is most likely dead. You don't know anyone around you, and some of them aren't even human. Giving up would be so easy to do, but not for Arowyn Mason. Not after being raised in a military family with seven brothers. Every great story should begin with a plan. Aro's was to escape and to survive.
Escape comes, but at a price. As they reach the shore, Aro and the other survivors learn that freedom doesn't mean safety. The slavers want their property back and will do anything to get it. The party uses every ounce of their brute strength, a hearty helping of cunning, and even ancient magics to keep themselves alive. Sickness, danger, and even love surprise them at every turn. Dealing with danger becomes their way of life, but none of them ever considered that nothing can be quite as dangerous as a prophecy. Running turns into another race altogether as her world falls to pieces again and again.
Download here (confirm still free before downloading):