No Comments
Free Kindle Books: Four Free Young Adult Ebooks for Thursday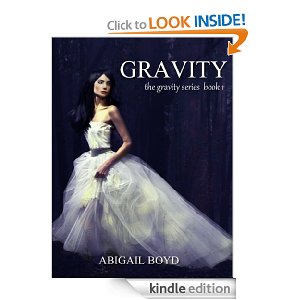 Free Kindle Books: Four Free Young Adult Ebooks for Thursday
Follow us on Facebook to get more daily bargain and free kindle books. Please LIKE & share with your friends.
Confirm books are still free before downloading. Prices are subject to change without notice or updation. All ebooks were free at the time of posting.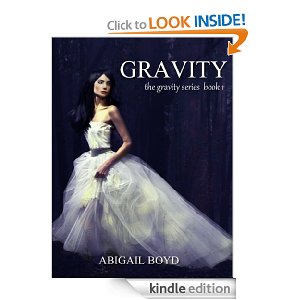 Gravity (Gravity Series #1) (The Gravity Series)

One night in the town of Hell, Ariel's best friend goes missing. Those around her believe Jenna ran away, but when Ariel is tormented by nightmares and paranormal activity, she realizes Jenna's disappearance was part of a bigger mystery. Ariel's obsession with haunted houses and horror movies makes her the perfect detective.
But to complicate matters, a handsome newcomer named Henry Rhodes plagues her with unwanted attention. Though he doesn't believe in the supernatural events, she enlists his help and that of quirky nerd Theo. What is making the lights at school flicker? And why did Ariel dream of the old abandoned Dexter orphanage? When Ariel finally discovers the truth, it's much worse than she ever feared.
Download here (confirm still free before downloading):
*************
Change

When her twin sister dies of a mysterious heart condition, Riley King is sent to her grandma's ranch. But instead of the isolation she's been aching for, she learns of a family secret that's been deliberately kept from her, until now.
As if finding out she's actually a leopard wasn't enough shock for one vacation, Riley meets Hunter Logan … the guy she's promised to. For life. But Riley has no intention of being told what to do by anyone, certainly not some stubborn, dominant shifter. Even if he can make her purr, her claws are slicing out. Until Riley realizes that not fulfilling her destiny would commit her sister to a life on the other side without her.
Download here (confirm still free before downloading):
*************
Taken (A Magical YA Paranormal Romance)

Bound by love and magic. Betrayed by those they trust. Not everyone survives.
Gasp-out-loud action, heart-pounding romance and an OMG ending that leaves you hungry for the next book.
Download here (confirm still free before downloading):

*************
EXILED (Immortal Essence Series)

An alien princess exiled to Earth.An arrogant boy.One week to get back to her planet or she'll die.Her only chance for survival? She must help the boy find his soul mate.Piece of cake!
Download here (confirm still free before downloading):