No Comments
Free! "How to Buy a House without Going Crazy" by Claudia Rose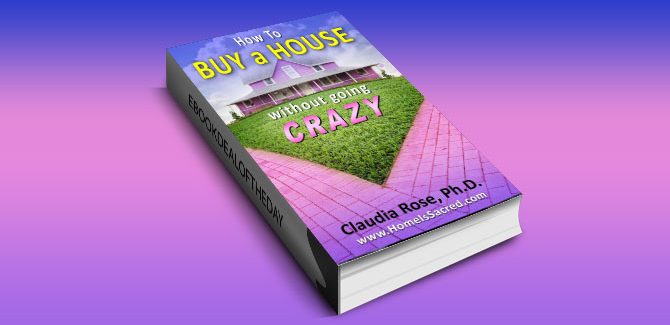 Ebook Deal of the Day: Free! "How to Buy a House without Going Crazy" by Claudia Rose
Genre: Non-fiction, Business, Advice & How-to
Are you getting ready to buy a house?

This ebook, a follow-up to the best-selling Kindle book, Relocating: How to Find the Best City to Call Home, was written for every home buyer who is planning to buy a house in the near or foreseeable future. You get guidance that will leave you feeling more confident, clear and focused as you begin your home buying adventure. You will find tips, techniques and tools to help you reduce the crazy feelings and over-the-top stress that takes the fun out of home buying.
Let How to Buy a House without Going Crazy show you how to:
Reduce the stress of buying a house
Program yourself for success
Hire the right real estate agent
Avoid transactions that aren't a fit with your personality
Use your imagination and intuition to find the perfect house
Attention Home Buyers:

Do you want extra support while you buy a house?
If you do, have you discovered where to begin? Is your real estate agent or mortgage lender equipped or willing to give you the support you need? Do you even know where to start? How to Buy a House without Going Crazy can be your guide through the maze of challenges facing home buyers.

What Is Included In This Book:
Original bonuses to help you keep calm and positive throughout your home buying experience
Tips and techniques that will empower you to stay clear and focused
Opportunities to explore the emotional challenges and solutions of the home buying process
Proven techniques to deepen your home buying experience for more fun and personal growth
And more!
The process of buying a house can be exciting, fun and incredibly stressful. The simple tools and techniques in How to Buy a House without Going Crazy will help you reduce stress, confusion and anxiety. Best of all, these strategies can be applied to any situation, not just buying a house.