No Comments
Free Friday Ebooks: Four Free Thriller Ebooks for Kindle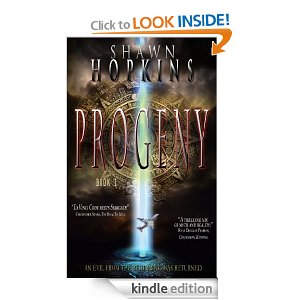 At Ebook Deals we're adding a new daily feature. We'll continue to post one daily ebook deal and daily free deals on Facebook, but we wanted to add something extra for all of our fans.  Each day we'll choose a different genre to highlight so that you can get extra books in your favorite genres. Be sure to Follow us on Facebook to get all of our free kindle deals. We'll start our new feature off with four free thriller and mystery kindle ebooks. Hope you enjoy. Be sure to confirm the ebooks are still free before downloading. Ebooks were free at the time of posting, but prices are subject to change without notice or updation.
Irretrievably Broken (Sasha McCandless Legal Thriller No. 3)
by Melissa F. Miller
Attorney Sasha McCandless is back in Irretrievably Broken! The venerable law firm of Prescott & Talbott is reeling from the murder of partner Ellen Mortenson — purportedly at the hands of her estranged husband — when a photograph of the dead woman arrives, her face Xed out and "ONE DOWN" scrawled across the bottom. Within days, a second partner is murdered, her husband also accused.
Sasha doesn't practice criminal defense, so she's suspicious when her former firm asks her to represent Ellen's husband. Owing Prescott a favor, she takes the case and soon finds herself representing not one, but both, of the so-called Lady Lawyer Killers. The long hours jeopardize her relationship with Leo Connelly when he needs her most. That's the least of Sasha's troubles, though, because what she doesn't know is that the real killer is waging a vendetta for a past case gone wrong. And there's one more lawyer on his list.
Available at Amazon
(confirm still free before downloading)
****
Messages
by Christine Dougherty
James Smith is receiving messages.
Fired from his job, his girlfriend on the verge of leaving him, barely keeping his life in order, James' unyielding insistence on following the signs and putting together the clues brings him to the answer…and it changes everything.  Hindered by flashbacks to a barely remembered babyhood at the hands of a criminally insane mother, James forges ahead, committing acts he'd never have thought himself capable, from shadowing a local teen, to kidnapping, to a murderous confrontation–all over the object of his desire.
When he partners with a mysterious cop named Riddel, James is certain he will not only bring everything out into the open, but also convince his girlfriend Lacey that she is central to his quest. And she is, but in a way they are all unable to foresee.
Available at Amazon
(confirm still free before downloading)
****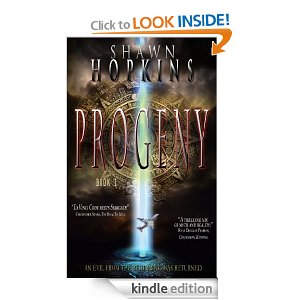 Progeny
by Shawn Hopkins
It has been months since John Carter's estranged brother, Henry, has gone missing. When last heard from, he was sailing off to Bermuda in search of an author whose books deal with the esoteric traditions of past ages.   Reluctantly, John joins Henry's old Special Forces Teammates on a trip to Bermuda, hoping to discover the truth behind Henry's disappearance. But not all is as it seems in Bermuda, and the puzzle that awaits John on the small island paradise will prove to be more sinister than anything the world has seen in a very, very long time.
As the fingers of an ancient evil seek to draw him into another world – a world where all of Hell is trying to break loose – John must confront the truth of his own past… and pray that he might survive its revelation…that the WORLD might survive its revelation.
Available at Amazon
(confirm still free before downloading)
****
Curiosity Killed The Kat: Book 1 (A Katherine Flynn Novel)
by Elizabeth Nelson
Katherine ("Kat") thought she had the perfect marriage to International Lawyer Steven Flynn. Until he tried to kill her.
Katherine was the perfect obedient wife. She would do anything for her husband. That is, until she discovers he's the ring leader of a human trafficking organization. The action is fast and furious, the dialogue smart and the sex scenes hot. Meet Katherine in Curiosity Killed The Kat as she goes farther and farther down the rabbit hole of political intrigue, sex, and revenge. Will she let herself be saved by love or will curiosity and a thirst for killer justice kill the Kat?
Available at Amazon
(confirm still free before downloading)