No Comments
Fool's Gold: A William's Creek series by N.E. Lucas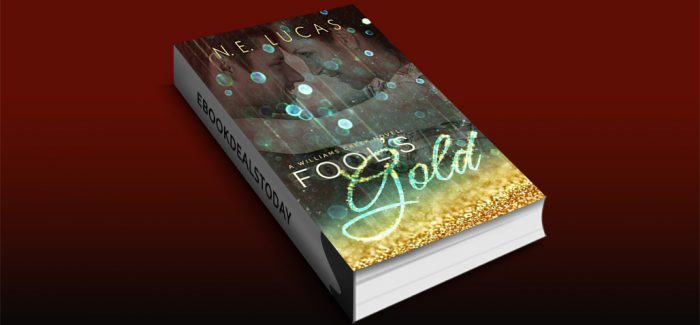 Realtime Price – $3.99
At sixteen, Adelle "Dell" Miller is living a regular boring, vampire movie marathon, plaid shirt wearing life. She doesn't do normal high school stuff, being shy and having no confidence doesn't help with that either.
But all that is about to change when a new neighbour moves in. And everything around her starts to change. Hopefully for the better.
Max is the total bad boy, older, tattoos and rides a motorbike. And when Dell is around him, she can't seem to stop talking—or staring. He makes her feel nervous and excited at the same time.
Ryder is cocky, confident, oh so gorgeous, and he knows it. As her soon-to-be stepbrother, Dell tries to get to know him, to form a relationship. But there is something dark about him that's both alluring and a nightmare at the same time.
Then throw in her best friend's brother, the steady and ever dependable Matt, and Dell doesn't know how she went from vampire to three guys confusing the heck out of her.
It's hard being a teenager, but harder when you feel like a total fool for falling for the wrong guy.
**Recommened for readers 14+ years due to sexual references and language.
Genre: Young Adult, Romance
Fool's Gold: A William's Creek series (A William's Creek Series Book 1) by N.E. Lucas