No Comments
Entangled: A May December Romance by Mia Ford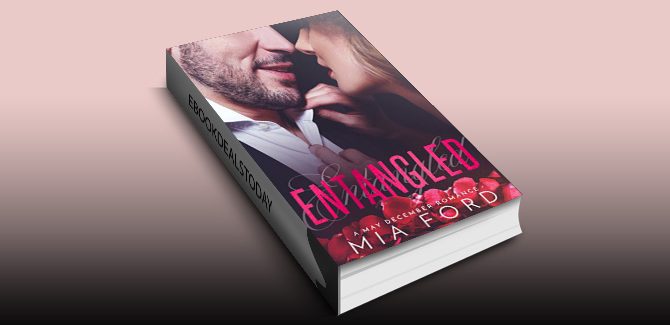 Realtime Price – $3.99
Mr. Tanner was my dad's best friend and I can't get him out of my head and…
I know I should stay away from him.
And age difference isn't the only thing that is concerning.
He parted ways with my dad,
And I can't seem to get enough of his seductive smile.
Oh…those baby blue eyes and HARD abs…
Trust me, they are a treat to watch, and touch, and feel…
It's fun for now, but I want to enjoy it forever.
I mean…I know it's wrong, but it feels so right.
Only if Daddy stops coming in between us.
Author's Note: If you love taboo / extremely forbidden romance, Bad Boys, Billionaires, Virgin, First Times and a super steamy yet contemporary romance, then this one's for you honey! You'll LOVE the HEA!!!
Also included is BONUS content inside.
Genre: Contemporary Romance, Women's Fiction
Entangled: A May December Romance by Mia Ford