No Comments
8/6 Ebook Deal of Day: .99 "Reveal (Cryptid Tales)" by Brina Courtney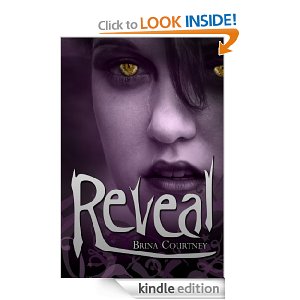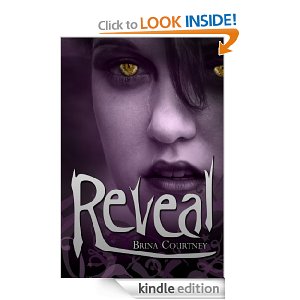 Ebook Deal of Day: .99 "Reveal (Cryptid Tales)
" by Brina Courtney
Genre: Paranormal Romance

Shay could be the key to ending a war that humans don't know exist. Of a race of beings that aren't real, or are they?
Shay Tafford's childhood has been fatherless, filled instead with memories of speaking to those who have passed on. She does this while hiding her unique ability from those living around her. She can't tell her best friend, or her brother, and she definitely can't confide in her psychologist mother for fear of her mom locking her up.That's why it's been comforting to have Jeremy, a seventy year old child ghost, as her confidante. But recently he's been absent, perhaps lost as her father is.  When Shay meets Hugh, the boy she's had a crush on for weeks, and finds he can speak to ghosts too she's just starting to find a normalcy in her life. But as Hugh reveals the truth to Shay, about who she really is and about what it is she can do, he erases all chances she had at a normal existence.  Turns out talking to ghosts is just scratching the surface of her genetically engineered gifts. Shay learns she may be part of an age old prophecy that could save an entire race of beings. But can she?
Now there is the threat of an attack from a dark force with unlimited power and she must decide if she accepts her fate as a part of the prophecy.  Can Shay and Hugh defeat this evil and save the people they love, before they too are lost forever?