No Comments
Demons & Bounty Hunters by D.N. Erikson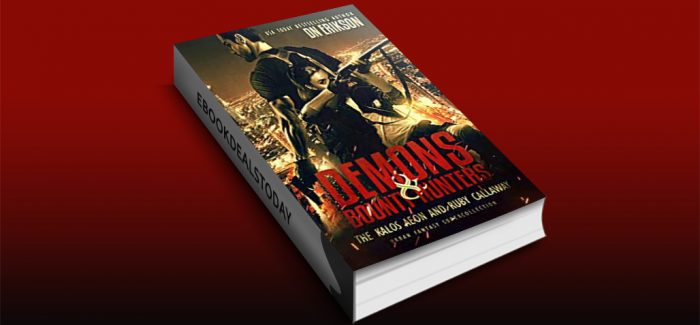 Realtime Price – $9.99
Six full-length novels. Two complete series.
And 100% snark.
THE HALF DEMON ROGUE: Kalos Aeon has survived for 7,000 years by adhering to a simple code. But saving the world from destruction may require him to break it.
RUBY CALLAWAY: set in the same world twenty years later, Ruby Callaway discovers that even being the world's best bounty hunter doesn't mean much when you're trapped behind bars.
This collection contains two complete urban fantasy trilogies – six full-length novels set in the same world: Demon Rogue, Blood Frost, Moon Burn, Lightning Blade, Shadow Flare, and Blood River.
Genre: Fantasy, Urban Fantasy
Demons & Bounty Hunters: The Kalos Aeon and Ruby Callaway Urban Fantasy 6 Book Supercollection by D.N. Erikson