No Comments
Stalin's Gold by Mark Ellis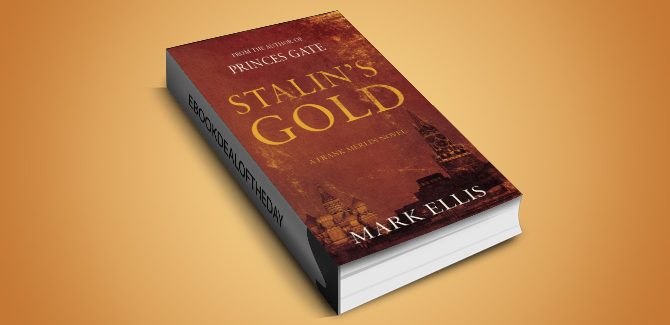 Realtime Pricing:$14.95

December 1938. Moscow. Josef Stalin has lost some gold. He is not a happy man. He asks his henchman Beria to track it down.
September 1940 London. Above the city the Battle of Britain rages and the bombs rain down. On the streets below, DCI Frank Merlin and his officers investigate the sudden disappearance of Polish RAF pilot Ziggy Kilinski while also battling an epidemic of looting unleashed by the chaos and destruction of the Blitz.
Kilinski's fellow pilots, a disgraced Cambridge don, Stalin's spies in London, members of the Polish government in exile and a ruthless Russian gangster are amongst those caught up in Merlin's enquiries. Sweeping from Stalin's Russia to Civil War Spain, from Aztec Mexico to pre-war Poland, and from Hitler's Berlin to Churchill's London a compelling story of treasure, grand larceny, treachery, torture and murder unfolds. Eventually as Hitler reluctantly accepts that the defiance of the RAF has destroyed his chances of invasion for the moment, a violent shoot-out in Hampstead leads Merlin to the final truth….and Stalin to his gold.
Stalin's Gold is the latest in the Frank Merlin Series, and follows on from Princes Gate (Matador 2011).
Genre: Contemporary Fiction, Crime Fiction, Thriller