No Comments
VisionSight: a Novel by Connie Lacy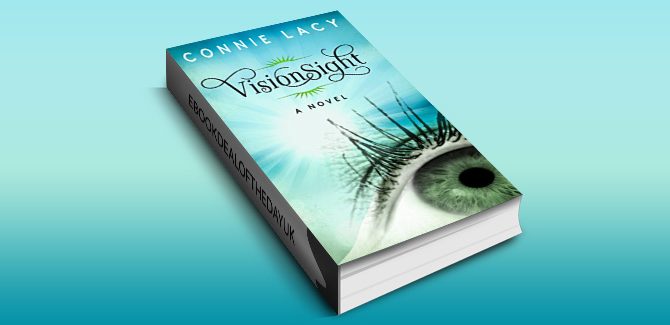 Realtime Pricing:$1.99

Jenna Stevens sees the future. But only when she looks into her loved ones' eyes. And it's driving her crazy because she can't prevent all the misery and heartache lying in wait. She quickly decides the gift of "vision-sight" she inherited from her mother is actually a curse.
So she distances herself from everyone she cares about, throwing herself into her acting career and the arms of a young director. But she's haunted by her visions and begins drinking as her life spirals out of control.
VisionSight is the story of a young woman's search for courage as she tries to figure out how to help the people she loves. What she doesn't realize is that she must save herself as well. A heartfelt novel of secrets and unexpected love.
Magical Realism and Contemporary Women's Fiction.
Genre: Contemporary Romance, Women's Fiction